Demand action on sprawl!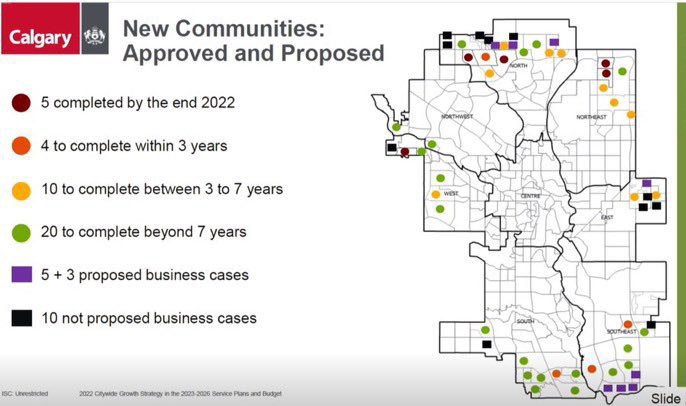 A slide from a presentation at committee on the proposed new communities
shows how much land is already approved for development
On July 26, Council will vote on whether to approve eight new developments which would add one per cent to Calgary's GHG emissions. Calgary already has a 20 year supply of land designated for suburban development in 39 communities. Adding more will mean destroying over 300 hectares of natural assets, put more cars on the road, and increase our exposure to climate hazards, as well as committing The City to spend an additional $5 million in annual operating costs, leaving less money for other needed infrastructure and services. Read more on Global, CBC and Live Wire.
New communities mean more traffic
Speak Up! Email City Council asking them to vote "No" to urban sprawl on July 26.